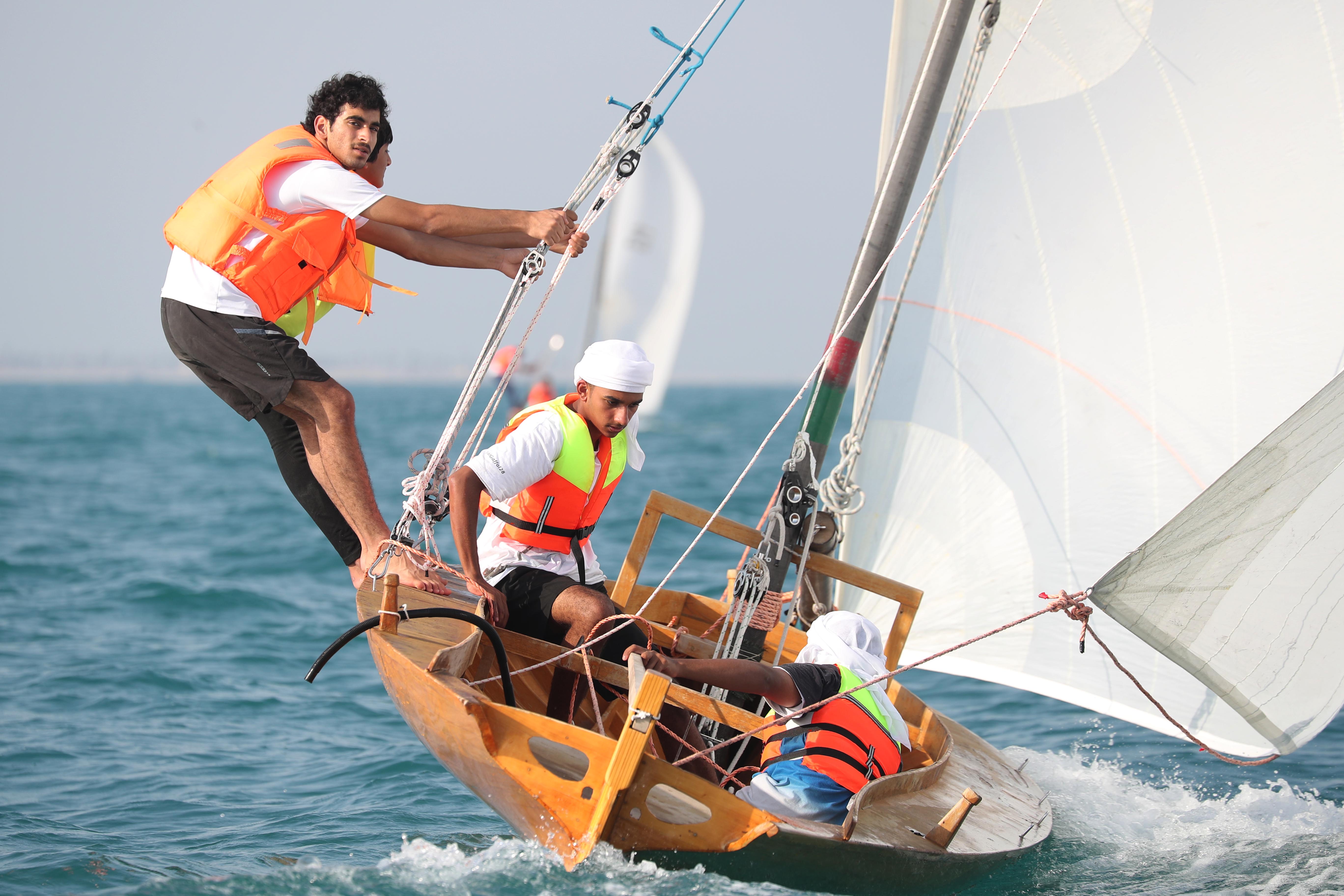 Dubai International Marine Club (DIMC) announced the opening of registration to participate in the first round of the 22ft Dubai Traditional Dhow Sailing Race, which will be held on Sunday at Dubai shore, this race will serve as the season-opening of the marine sports season 2022-2023.
The 22ft Dubai Traditional Dhow Sailing Race is one of the famous racing categories since its launching year in 1999, that serves as an academy for young sailors to enhance their sailing skills. The club is keen to develop this category by dividing the group into two: the Youth who is under 21 years old and the Junior who is under 16 years old.
The club sent an SMS notification to all the boat owners and sailors informing them of the registration process thru DIMC website until Friday morning prior to the circulation of the Entry List of confirmed participants.
The organizing committee also reminded the participants to review and follow the rules and regulation of the race by visiting the link that was sent to them in order to see the latest updates in the Race Instruction prior to its implementation on the race day.